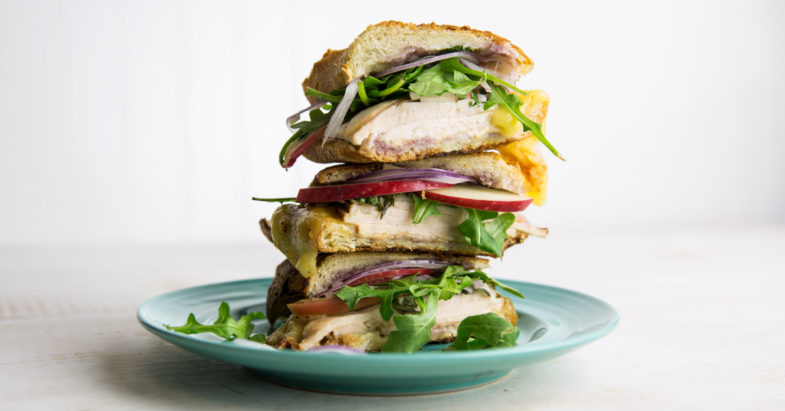 When you're looking for something a little more substantive and sophisticated than your tried and true grilled cheese, try this turkey and smoked gouda press.
Start with a buttered French baguette and add sliced turkey—we love it with sliced roast turkey from the deli counter, but we've also made it with leftover turkey.
The savory turkey and Van Gogh® Natural Smoked Gouda play impeccably against the sweetness of raspberry vinaigrette and sliced apple. The arugula and red onion offer a pungent and peppery kick, and sliced almonds add the perfect crunch.
Don't have a panini press? Press your sandwich into a large skillet using a heavy piece of cookware—a small cast iron skillet, a baking dish, whatever you have on hand—weighed down with a large can from your pantry.
Get the recipe for this sandwich, and learn more about Roth's entire line of classic, Dutch-style gouda here.
Discover more delicious recipes with Roth Van Gogh® Gouda.