How To Make a Cheese Board in 3 Easy Steps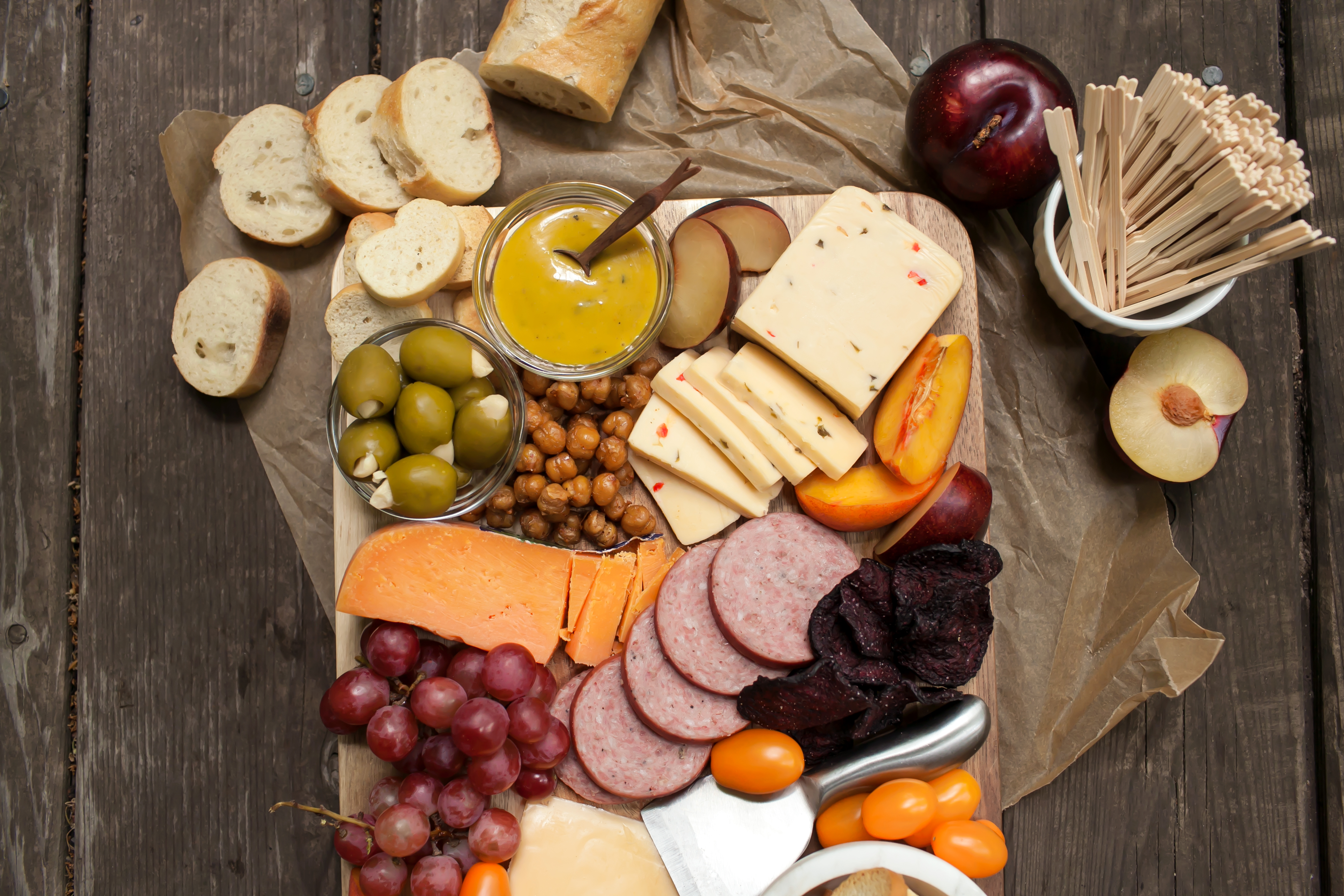 Summer is coming to an end, so there's no better time to enjoy time outdoors with food to share. Cheese boards are the perfect way to bring family and friends together for one last harrah before the end of the season. Plus, delicious seasonal fruits and vegetables are plentiful.
Need some inspiration? Here's how to create your own cheese board in 3 easy steps.
Step 1: Choose Your Cheese
We recommend picking up to 5 cheeses, so the board doesn't get too crowded. For this board, we chose Roth Jalapeño Havarti, Prairie Sunset, and Smoked Gouda. A mix of flavored or smoky cheeses, a milder cheese and something bold is a perfect combination.
Step 2: Add Fruits and Vegetables
Use a variety of fruit and vegetables that balance out the board in both taste and color. We used crunchy baked chickpeas, yellow cherry tomatoes, garlic-stuffed olives, grapes, peaches, and plums. This is also a good time to add on nuts, jams or mustards. On this board, we threw on some cashews and honey mustard to balance the spiciness of the Jalapeño Havarti.
Step 3: Finish with a Base
Lastly, pile on the meats and bread to bulk up your board. Some ideas: baguette slices, beet chips (or other vegetable chip, for color), your favorite crackers, and summer sausage.