Easy Sriracha Chicken Enchiladas
By: Meggan, Culinary Hill
Roth Sriracha Gouda is the stuff of cheesy dreams and ideal for these Sriracha Chicken Enchiladas! Plus, learn the secret to making enchiladas with flour tortillas.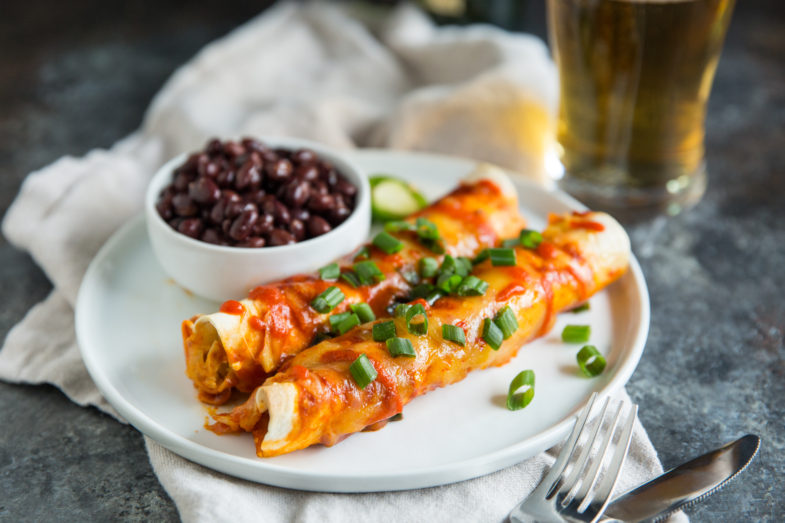 Sriracha Gouda is a spectacular mix of creamy and spicy, at once both brilliant and meant to be. I couldn't help myself; these enchiladas HAD to be made, preferably yesterday.
Normally I make enchiladas with corn tortillas, but I want ed to use flour this time. I didn't want anything competing with the Sriracha Gouda, especially not the flavor of a corn tortilla.
The issue with flour tortillas is that they can easily become gluey when swimming in hot sauce and baking in the oven.
Luckily, the solution is an easy one! To keep your flour tortillas from dissolving, bake them on a light bed of sauce for 10 minutes. During this time, they will crisp up and start heating through. Then, drizzle the rest of the sauce over the top and smother in Sriracha Gouda. It only takes another 10 minutes to melt the cheese and the enchiladas will be hot, saucy, cheesy, and in tact.
Most importantly, they will be mind-blowingly delicious!