During the holiday season, cheese boards offer an eclectic assortment of flavorful items for guests to graze on as a snack or enjoy as an appetizer or dessert.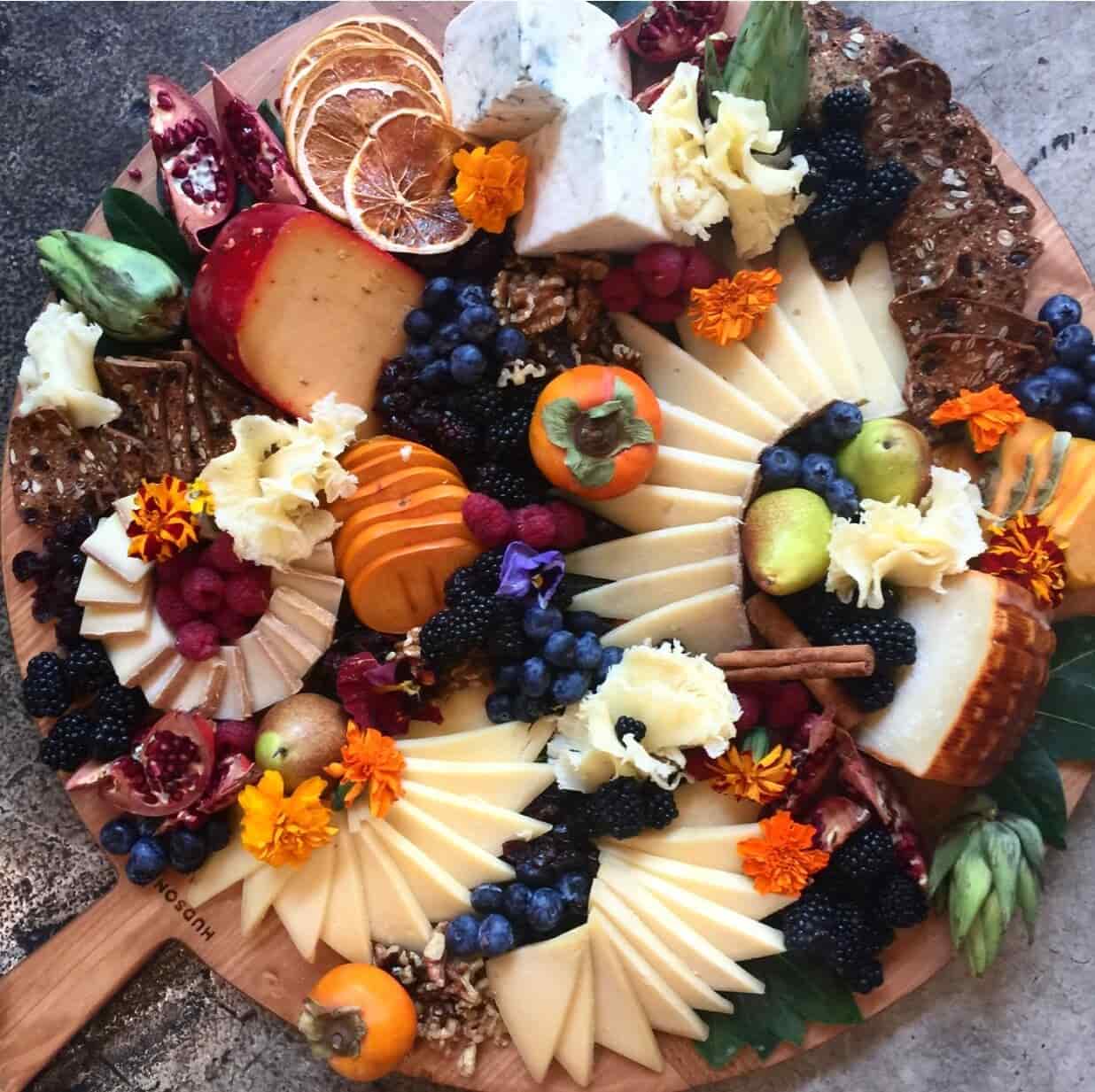 But with so many wonderful cheeses to choose from, how do you know where to start? Here are four steps to help make it easy to build a holiday cheese board of your own:
1. Be Selective
To start, limit your options to three to five different cheeses. Not only will this will give your guests a variety of cheeses to taste, but it also allows space on your board for plenty of accompaniments like nuts, preserves and crackers.
2. Choose Cheeses with Different Flavors
The best cheese boards feature a mix of sweet, spicy and mild flavor profiles. Alpine-style award-winners, like Roth® Grand Cru® or Roth® Private Reserve, are perfect cheeses to start with because they are rich and flavorful, while still being approachable. Next, add a spicy cheese like Roth® Sriracha Gouda or Jalapeño Havarti to give your board a touch of heat. Lastly, round out your offerings by adding a blue-veined cheese such as Buttermilk Blue
3. Feature Different Textures
When selecting cheeses, consider offering an assortment of hard and soft cheeses. A range of textures not only appeals to guests' senses, but also provides variety for cutting and arranging the cheese which adds visual interest to your board
4. Embrace Color
The easiest way to make a statement is to add a pop of color. Catch the eye of your guests from across the room by making a bold statement with brightly colored cheeses such as the Roth® Prairie Sunset®.
Follow these simple tips when selecting cheeses and you'll be on your way to creating a show-stopping, delicious cheese board.